2 men fatally shot in car in southeast Houston
HOUSTON - Police are investigating after two men were fatally shot inside of a car in southeast Houston.
The shooting was reported around noon in the 8400 block of Broadway Street near Rockhill Street.
FOR THE LATEST NEWS UPDATES, DOWNLOAD THE FOX 26 NEWS APP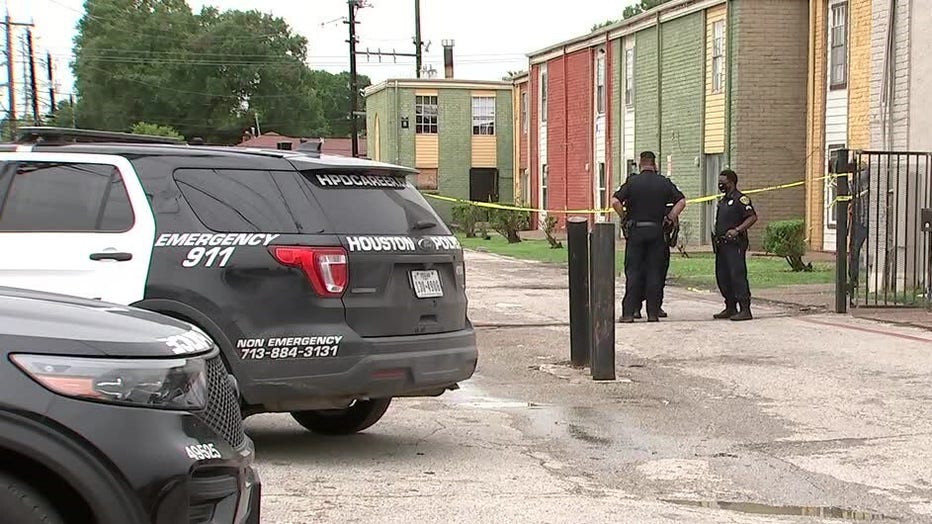 Houston police investigate a shooting on Broadway.
According to police, it appears the men's vehicle may have been boxed in by three or four other vehicles and then approached by a group of people who began shooting.
Police say multiple shell casings were found at the scene. One firearm was also recovered.
"This incident involved approximately 4 vehicles boxing the victims in," said HPD Assistant Chief Ban Tien. "It involved a lot of shots being discharged."
Authorities did not identify the men but said one is in his early 20s and the other in his early 30s.
"That's someone's family member out there," said Tien. "I don't want loss of life to be just a statistic. Any loss of life is always a tragedy. I'll treat it as such."

Police are searching for surveillance video and interviewing potential witnesses.

"If you have any cellphone footage, if you see anything, please call us," said Tien.
Anyone with information is asked to call the HPD Homicide Division at 713-308-3600.