My, my, my -- new name, new website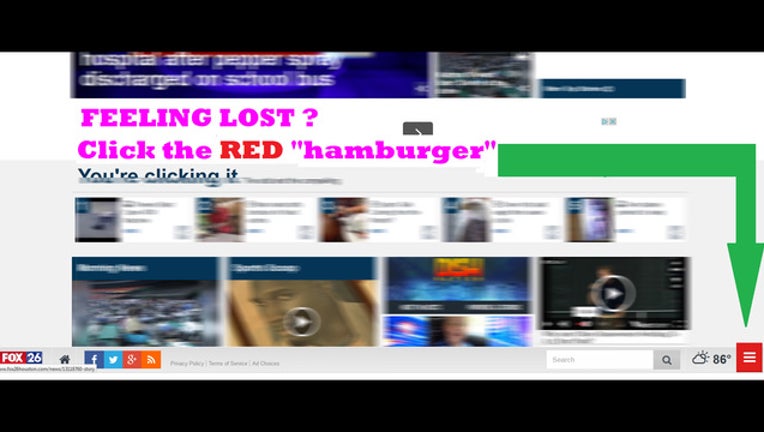 article
"A change is gonna come, oh yes it will," sung the late Sam Cooke in the early 1960s. That change is here in Houston with the birth of FOX26Houston.com.
The first thing you will notice are the larger, more vivid photographs accompanying our stories on the section fronts and story pages.
FOX 26 Houston is a broadcast station and our photographers and reporters capture the most vivid images of your world.  We felt it was time to better display those images.
Click on the live red banner at the top of the page and you can watch KRIV newscasts live – anywhere, anytime, on any device. We have built a much larger desktop video player to greatly enhance your viewing experience.
We also ask that you add our site, http://www.FOX26Houston.com, as a bookmark to all your devices. 
We believe you, the user, will enjoy the experience.
If you are looking for the navigation bar – look no further than the red box with white stripes on it at the bottom right corner of every FOX26Houston.com page.  We refer to it fondly as the "hamburger." Click on it and the vertical navigation bar to the rest of the website will appear.
If you have any other questions, visit Contact KRIV FOX 26.