Man carries woman who was struggling to use stairs at RodeoHouston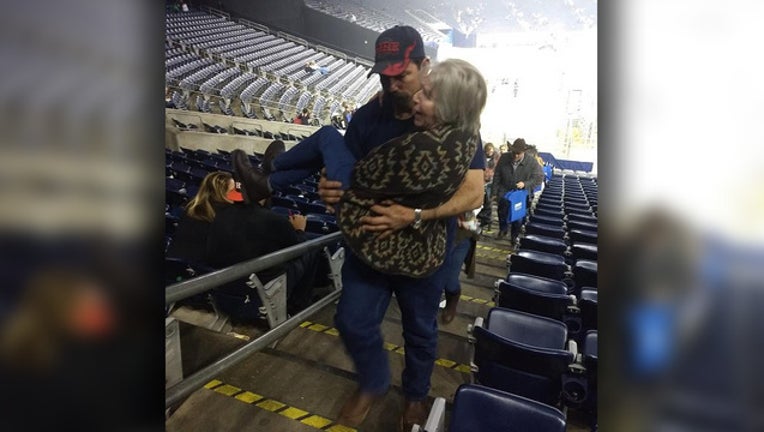 HOUSTON (FOX 26) - When a good Samaritan saw a woman having a "rough time" using the stairs at RodeoHouston, he stepped in to help and carried the woman.
Shayla Harwell says she was at the rodeo with her husband, Thomas, when she noticed a woman struggling to get down the stairs.
"As we were sitting in our seats waiting for the rodeo to start I noticed an elderly lady ( pictured below) her grown daughter and 2 young granddaughters trying to come down the stairs. The elderly lady was having a rough time," she wrote on Facebook.
She says she pointed them out to her husband, and he jumped into action and helped her to her seat.
But his good deed didn't stop there. Shayla wrote that when the woman struggled to get back up the stairs, her husband carried the woman.
Shayla shared the photo on Facebook and said her husband made her proud.