Houston Ship Channel seafood advisory based on ITC Deer Park fire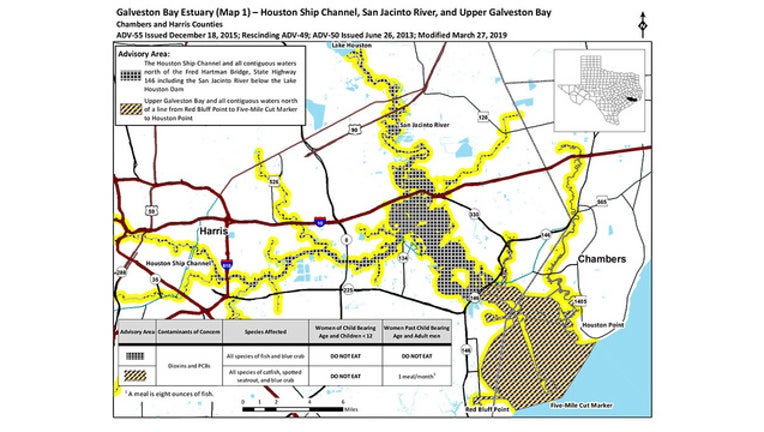 HOUSTON (FOX 26) — The Texas Department of State Health Services is advising that no one eat any species of fish or crab from the Houston Ship Channel or from the San Jacinto River north of the State Highway 146 Fred Hartman Bridge, saying that "volatile organic compounds" in the water following the International Terminals Company Deer Park facility fire may affect the safety of seafood harvested in those areas.
The fish advisory previously recommended that children and women of childbearing age not eat seafood from the area and women past childbearing age and adult men limit consumption to one meal per month based on contamination by dioxins and PCBs.
DSHS will continue to monitor TCEQ water sampling data to determine whether any further changes are needed.
Galveston Bay Foundation and Air Alliance Houston conducted their own tests along the Houston Ship Channel on Friday following the massive fire that started on Sunday, March 17 at the ITC Deer Park facility.