Can your car be salvaged from flood damage?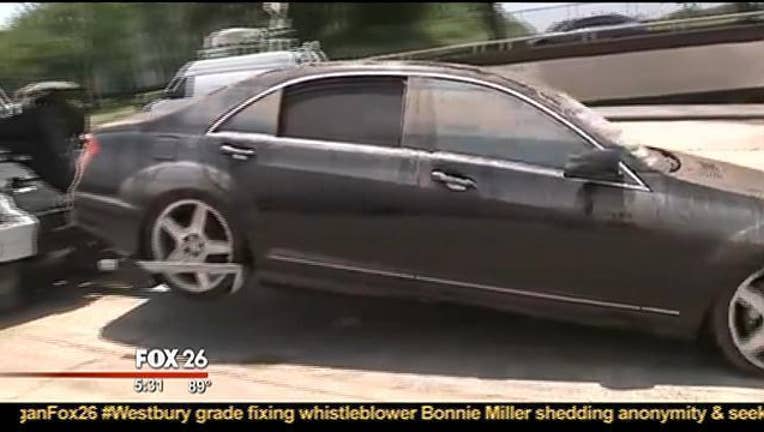 If your car was soaked in last week's flooding, taking care of the problem may just be one more nightmare to deal with. If your car was damaged, can it really be repaired and if so at what cost?
"The water as you can see was well up into the vehicle a good two feet. The mold has already begun to grow very quickly," Insurance Adjuster J. Myers pointed out. The silver Infiniti coupe he showed has been declared a total loss. "When you turn the key there's no response, engine or electronics. So it just shows everything has been completely wiped out," Myers said.
You can still see water inside the cup holder and the stench is awful. Your car might not look and smell like this, but you still might be looking at extensive repairs. "Generally speaking when water has entered the vehicle and has reached the dashboard it is going to be a total loss," Myers said.
He says there's nothing that can be done if there's mold in your car or truck.
"If the car's had a lot of water into it, the foams and the cushions as well as the seats and the carpet especially in our environment here it's very humid. It's hard to get that moisture out of the vehicle and if the doors have been closed for a certain amount of time, it grows quickly," Myers said.
The first thing you are to do when your car or truck is damaged after a flood: take pictures and call your insurance company asks them what is and isn't covered.