#CampFire: Actor James Woods uses Twitter celebrity to reunite people in Paradise, Calif.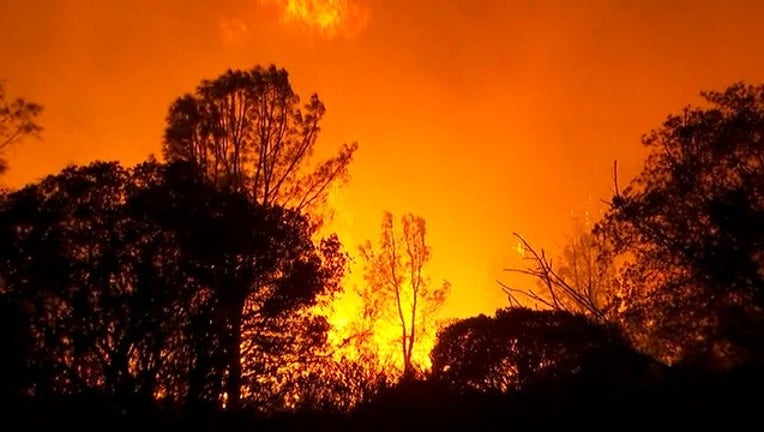 article
PARADISE, Calif. - Actor James Woods is using his celebrity Twitter power to track down missing residents in Paradise, one of the three fires raging in California wildfires.
On Thursday, the-71-year-old Oscar-nominated actor started putting out desperate pleas, including one to find Tony and Karen Audronis, who live on Magalia and Andover Road in Butte County, near Sacramento.
VIDEO: Escaping the Camp Fire in Butte County
He used hashtag #CampFire and #CampFireJamesWoods to help organize his crowdsourcing effort.
On Friday, he joyously tweeted that the couple had been found
"Oh, this is wonderful," he tweeted. "Thank you so very much for your kind words. The true effort came from all my followers who pitched in and spread the word for So many missing loved ones today. Good things happen when we all work together." 
Woods has posted at least 100 pleas for help, providing contact information and phone numbers for residents to get help. He also reminded his followers to watch out for lost pets.
VIDEO: Dad keeps toddler calm, sings during Camp Fire escape
As of Friday, California Office of Emergency Services Director Mark Ghilarducci said that 52,000 people had been evacuated in Northern California.
Also, in the first official notice of fatalities, the Butte County sheriff  on Friday said that deputies have found five bodies so far. All were located in their cars.
It wasn't immediately clear what Woods' connection to Paradise, Calif. was. On Friday, he said he was on the East Coast and encouraged others to use the hashtag because he was going to bed. 
The Paradise California Camp Fire helpline is 530-538-7911.
This story was reported from Oakland, Calif.