95 arrested during 5-day ICE operation in Southeast Texas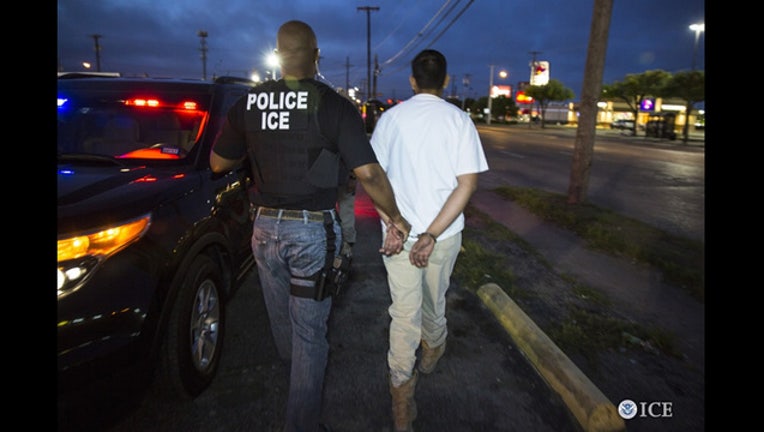 article
HOUSTON (FOX 26) - Ninety-five people were arrested in Southeast Texas during a 5-day ICE operation targeting "criminal aliens, illegal re-entrants and immigration fugitives," according to U.S. Immigration and Custom's Enforcement.
The 5-day operation carried out by ICE's Enforcement and Removal Operations division began on April 17. Of the 95 people arrest seven were from Brazoria County, two from Ft. Bend, four from Galveston County, 59 from Harris County, three from Liberty County, four from Matagorda County, 13 from Montgomery County and three from Wharton. Eighty-seven were men and eight were women.
ICE says all of the individuals target by the operation had prior criminal convictions, and 82 of the 95 arrested had criminal histories. Those arrested included foreign nationals from Cambodia, Cuba, El Salvador, Guatemala, Honduras, Mexico, Nicaragua, Nigeria and Vietnam.
"This operation was focused on fugitives and criminal aliens," said Patrick Contreras, field office director of the ICE Enforcement and Removal Operations office in Houston. Public safety remains a top priory for ICE.  This was a focused four-day operation, but our routine operations occur daily."