3 abused and neglected dogs miraculously transformed, thanks to unique dog rescue group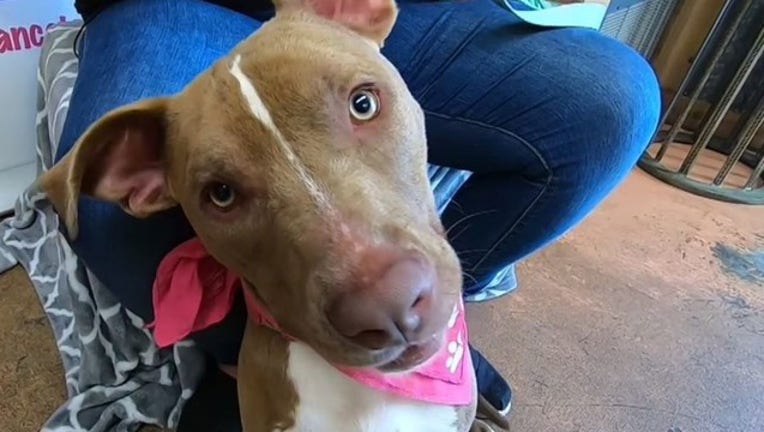 HOUSTON (FOX 26) - One dog was found with severe burns. Another shot in the head and thrown in a dumpster. What do these dogs and a third one whose gotten the attention of Hollywood have in common? They were all miraculously transformed because of A Chance to Bloom Dog Rescue.
"Look at this poor dog. I don't even know what to do. He cant even see," said Jacquelyn Ortiz when she rescued an abused dog last October.
The dog's name is Phoenix and she lived up to her name, thanks to Barbara Zuluaga with A Chance to Bloom dog rescue.
Like Phoenix, Karma was at death's door in February 2018.
"She had been shot at close range in the head twice," said Jessica Russell, founder of a Chance to Bloom Dog Rescue.
"She's got a long way to go, but she's definitely coming along," Russell said.
"This is Blueberry. He's one of our newest intakes from Harris County Animal Shelter," Zuluaga said.
Blueberry has a rare massive infection in his spine that has left him partially paralyzed.
"The chances of him walking, so I'm told, are pretty slim," said Zuluaga.
But Blueberry isn't giving up.
He's got quite a following on Instagram because of actor Justin Theroux, who was married to Jennifer Anniston.
Theroux adopted a special needs dog from A Chance To Bloom a Rescue.