TNF: Heat is on McCoy again as Cardinals prepare for Broncos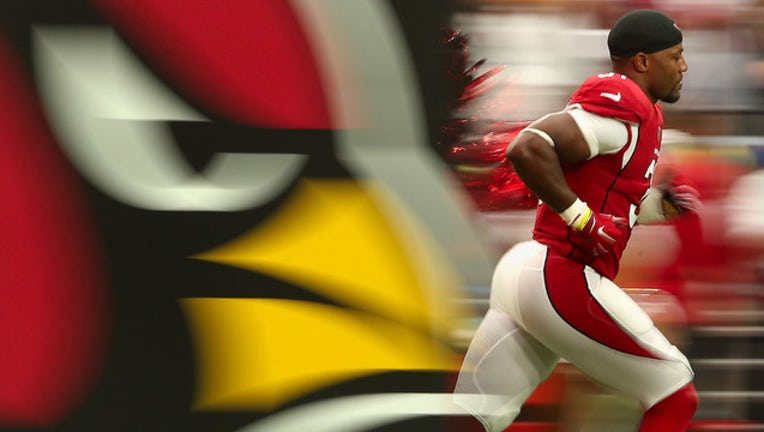 article
TEMPE, Ariz. (KSAZ/AP) - The heat must feel familiar to Mike McCoy.
Eleven months after he was fired as offensive coordinator in Denver, McCoy is on shaky ground as offensive coordinator of the punchless Arizona Cardinals.
First-year head coach Steve Wilks said Monday that everyone's job, including his, will be on the line if the team doesn't start winning.
But the target seems biggest on McCoy, since the Cardinals (1-5) rank last or next to last in the NFL in just about every offensive category.
"We're preparing like any other week," McCoy said Tuesday when asked if he felt his job is in jeopardy. "Our objective every week is to go out and win the next game that you're playing. That's our focus."
Coincidentally, Arizona's next opponent is Denver, the team that fired McCoy 10 games into last season. It was McCoy's second stint with the Broncos. He was offensive coordinator there from 2009 to 2012. With Peyton Manning at quarterback, that 2012 team went 13-3 and McCoy became a hot property, hired as head coach of the San Diego Chargers.
He was fired after four seasons with the Chargers and returned to work as offensive coordinator for new Denver head coach Vance Joseph, who had kind words for McCoy in a conference call Tuesday. Joseph said coaches understand the pressure inherent in the profession.
"Mike's a great man," Joseph said of the coach he fired last November. "Mike, as a coordinator, he understands being a head coach, and it's a production business. He understands that. We're all in the same business, so we all get it. If we don't produce, and we don't win, then we can't keep our jobs. Mike understands that. I understand that, and coach Wilks understands that.
"It's the same for every coach in the National Football League. We're all coaching and playing for our jobs every single week. It's no different this week."
McCoy said he has "great respect for the entire (Bronco) organization."
"I was very fortunate to be a part of their organization two different times with some great players and some great people from Mr. Bowlen (owner Pat Bowlen) all the way down," he said. "I've got so much respect for the organization, how they run the business from day to day."
McCoy was entrusted with the Arizona offense by Wilks, the defensive coordinator in Carolina and a coach with an entirely defensive background before he was hired to replace Bruce Arians after last season.
But the Cardinals stumbled from the start and haven't shown much improvement from game to game.
Rookie Josh Rosen replaced Sam Bradford as quarterback in the third week of the season and has had some impressive moments but the Cardinals ground game, expected to be a strength with the return of running back David Johnson, has been mostly awful. The offensive line, predicted to be the team's strength by Wilks, has lost most of its battles in the trenches and is battered by injuries going into Thursday night's game.
The Cardinals average 220 yards per game, worst in the NFL. They are 31st (out of 32 teams) at 156.5 passing yards per game and dead last at 64 yards per game on the ground. Their 82 points, including a handful of defensive touchdowns, are next-to-last in the league.
And Arizona was 0-for-10 on third down (0-for-2 on fourth down) in last Sunday's 27-17 loss at Minnesota.
So it's easy to see why McCoy should be feeling the pressure. But he said he ignores the critics.
"No offense, but I don't watch a lot of TV," he said. "I don't read papers. I don't get on the internet. I'm too busy doing other things, putting plans together. When my family's in town, I spend every minute I can with them, or talking to them at night when they're in San Diego, things like that. I've been in this long enough."
The Broncos have the worst run defense in the NFL. It would seem to be an opportunity, maybe McCoy's last in Arizona.
"We're focused on this week," he said. "That's all you do in this business. You try to be 1-0 at the end of every week. That's all that we're focused on."
More AP NFL: https://apnews.com/tag/NFL and https://twitter.com/AP_NFL