Houston Astros OF Springer will miss at least six weeks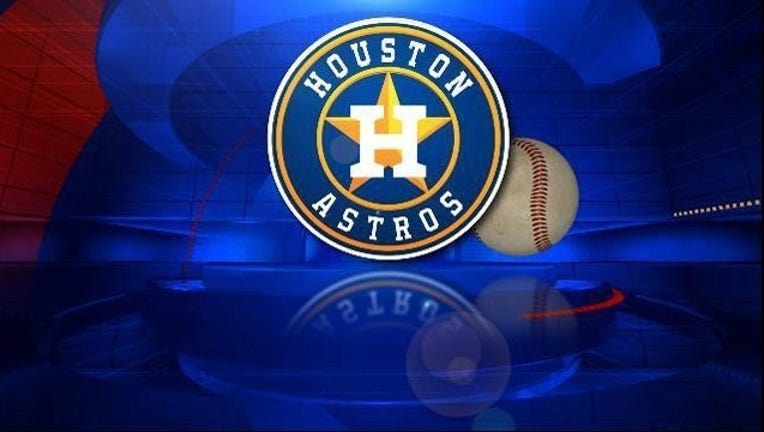 The Houston Astros have placed outfielder George Springer on the 15-day disabled list after he suffered a right wrist fracture, and he will be out for at least six weeks.
General Manager Jeff Luhnow expects Springer to return to action at some point this season.
"I do, and I think he'll be able to contribute again," Luhnow said in an interview with FOX 26 Sports. "It's not going to require surgery. We'll let the bone heal naturally.
"We'll be checking him out at the two-week mark and then again at the six-week mark. I think that would be the soonest that we would clear him to resume playing, assuming the healing is going well.
"I'm reluctant to put a timeline on it because we just don't know."
The Astros have done a terrific job in overcoming a number of injuries this season and Springer's situation is at the top of that list.
"It's frustrating," Luhnow said. "It's disheartening, but I think it's an opportunity for us to overcome a big setback and demonstrate the type of team and organization we are capable of being.
""George has been a big part of our succes this year, and we expect him to be a big part of the succces the rest of the season, but for a period of time he's not going to be able to contribute. It's a big blow, no question."
The Astros selected outfielder Alex Presley from Triple A Fresno to replace the active roster spot left open by Springer's injury and has transferred right-handed pitcher Brad Peacock to the 60-day disabled list. 
Springer, who sustained the injury on a hit by pitch on Wednesday night, was hitting .264 with 14 doubles, 13 home runs, 29 RBI and 14 stolen bases in 75 games this season. He currently ranks fifth among all American League outfielders in OPS (.822), posting strong on-base (.365) and slugging percentages (.457) on the season.
Presley, 29, is having a solid season at Fresno, where he is hitting .308 (74x240) with 12 doubles, 35 RBI and 10 stolen bases in 64 games for the Grizzlies. The left-handed hitter has started at all three outfield positions for Fresno in 2015 and has posted strong slash lines against both left-handed (.342/.368/.438) and right-handed (.293/.335/.371) pitchers. Presley played in 89 games for the Astros in 2014, hitting .244 (62x254) with six home runs and 19 RBI.
Following the game on Wednesday night, the Astros officially optioned right-handed pitcher Michael Feliz to the Double A Corpus Christi Hooks. That move clears a roster spot for right-handed pitcher Dan Straily, who will start for the Astros in Boston on Friday night.