City of Houston makes offer to move SWAC headquarters here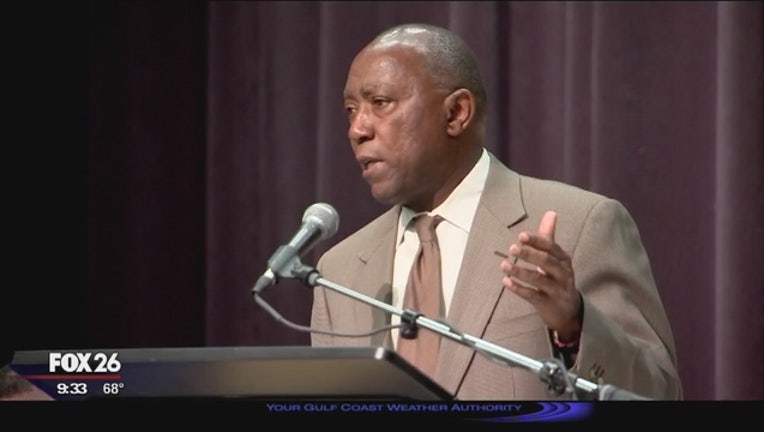 article
Houston - The City of Houston has made an offer to the Southwestern Athletic Conference to move its headquarters from Birmingham, Ala. to Houston.
"We're trying to move them here from Alabama and set them up in the city of Houston," said Mayor Sylvester Turner in an interview with FOX 26 Sports.
"We have made an offer for them to consider, and they are taking a look at it. Hopefully, we can get them here.
The SWAC headquarters has been located in Birmingham, Alabama since 1999. Before that the conference headquarters was in New Orleans.
"If they accept our offer we have told them where they would be," Turner said. "Their offices would be in the downtown area. We've given them a pretty good deal from a financial point of view, much, much better than where they are right now."
Turner has led the charge to bring the SWAC headquarters to Houston.
"It just adds to the city of Houston," Turner said. "We have a great environment for sports. To have the SWAC here just adds to the diversity of what we offer to people. This would be just another feather in Houston's cap.
Turner said he met with SWAC commissioner Duer Sharp during the conference's postseason basketball tournament in March at Toyota Center.
"I had him at city Hall," Turner said. "He and I talked personally, and we've talked since.
"The hope is that a decision can be made in the next few months."
The SWAC has played its conference championship game in football at NRG Stadium for the past three years.
Texas Southern and Prairie View A&M are key members of the Southwestern Athletic Conference.
SWAC officials have not been available for comment.