Cat lover's dream job: Care for 55 cats on a beautiful Greek island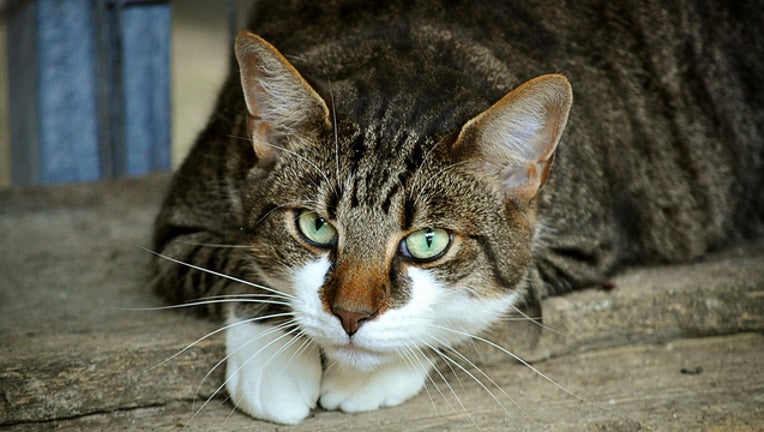 article
Here's a dream job for anyone who has ever wished to live on a beautiful Greek island while surrounded by dozens of cats.
A cat sanctuary located on the Greek island of Syros is looking for someone to care for 55 cats.
God's Little People Cat Rescue posted a job offer on Facebook searching for someone who can care for the cats at the sanctuary on a long term basis.
The ideal candidate is described as "a mature and genuinely passionate cat lover who knows how to handle many cats and would love their company."
"I am looking for someone who can take over the daily running of my Greek cat sanctuary in my absence. You will have 55 cats in your care and need to be able to overview them all + feed and medicate (big added bonus if you're trained vet. nurse!)," the post reads.
The caretaker would also be expected to drive the cats to the vet in a manual car, provide lots of love to the cats and occasionally handle or trap a feral cat.
According to the post, the job would require about four hours of work a day. Compensation includes living arrangements in a modern tiny house with a garden and a view of the Aegean Sea and a salary -- although the post did not specify the exact salary amount.
The sanctuary is located in a secluded, tranquil nature preserve that gets busy during the summer.
"You'll no doubt thrive best if you are the type of person who appreciates nature and likes tranquility - and rest comfortably in your own company. That said, you'll never feel lonely in the company of the cats and you'll be expected to live with a small handful of cats in your house," the post says.
In a follow up Facebook post, the sanctuary says they have received thousands of messages and applications and ask only people who are truly serious about the job to apply.
"If you still feel compelled to apply for the job i URGE you to follow the guidelines I laid out in the original post and PLEASE only write if making life better for Greek rescue cats is your burning desire! For me it is a DRIVING PASSION and I expect the same for the person who will fill this position!"