Texas firefighters save dog that chased squirrel up a tree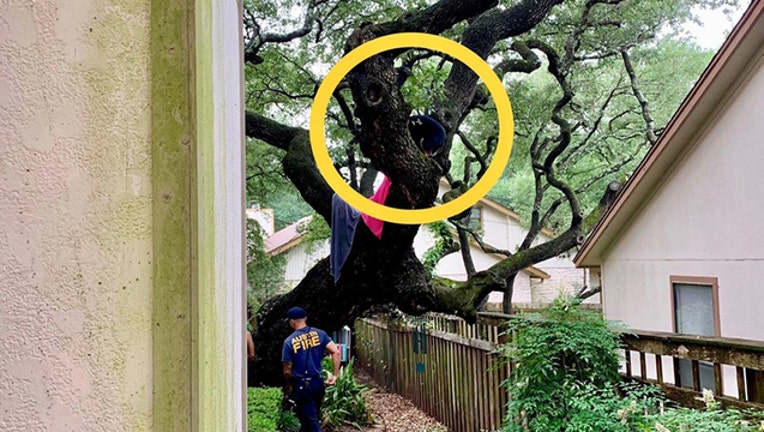 AUSTIN, Texas (FOX 7 Austin) - A 76 pound dog named Yauncey had to be rescued by firefighters after she chased a squirrel up a tree. Despite being a canine, she's also a bit of a scaredy-cat. 
According to the Austin Fire Department, the call came in to rescue the big dog on the morning of Thursday, May 10. Yauncey's owners said it wasn't the first time she's found herself up this tree — it's almost horizontal at the base so she can normally just walk right up — she wasn't paying attention as to how high she was going while chasing that squirrel…until it was too late. 
She couldn't quite muster the courage to get down herself and at her size, is too heavy for her owners to lift out of the tree themselves. Plus, they had no ladder, further complicating Yauncey's predicament. 
Thankfully, the B-shift crew from Austin Fire Department Engine 8, was able to help. Firefighters employed a ladder and extricated the hefty hound from her perch, none the worse for wear. A picture of Yauncey was shared on the fire department's Facebook with a caption that, in part, read: "Because we don't just get cats out of trees…we get dogs down, too."
---
RELATED
Proposed bill looks to 'crackdown' on service dogs
Chihuahua 'arrested' after he boards school bus
Dynamic duo helps raise money and spread awareness for service dogs in Texas