Teen killed in shooting in NW Houston, another teen hospitalized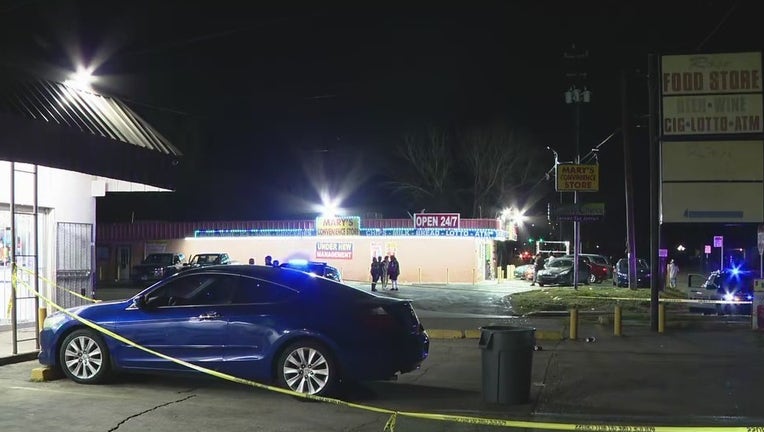 HOUSTON - Police are investigating the deadly shooting of a teen and the wounding of another in northwest Houston on Wednesday night.
Officers responded to a report of a shooting in the 2500 block of West Little York around 6:15 p.m.
A 16-year-old boy with multiple gunshot wounds was transported to the hospital, where he was pronounced dead.
Another teen, 15, was also shot and taken to the hospital. His wounds are not believed to be life-threatening, police say.
According to investigators, the 16-year-old victim was meeting with three suspects – including the 15-year-old – for a drug transaction when the suspects attempted to rob him.
Police say a physical altercation occurred, and the victim and suspects began shooting at each other. Authorities stay two uninjured suspects fled the scene on foot.
Anyone with information in this case or on the two wanted suspects is urged to contact the HPD Homicide Division at 713-308-3600 or Crime Stoppers at 713-222-TIPS.