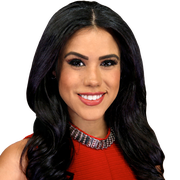 Chrisdyann Uribe
Traffic Reporter
Chrisdyann Uribe is the morning traffic anchor and a reporter at FOX 26 Houston.
The latest from Chrisdyann Uribe
If you want to head out and about in the Houston area, FOX 26's Chrisdyann Uribe has a look at what's going down in H-Town this weekend.
If you are making your way from Houston over to San Antonio and have a couple of hours to burn, you may want to dedicate some time to see the Painted Churches of Texas.
Don't know what to do in Houston this weekend? Chrisdyann Uribe has some suggestions from an Eric John concert to a night of sipping barrel-aged beers!