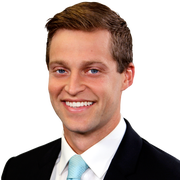 Matthew Seedorff
Reporter
Matthew Seedorff joined FOX 26 News in January of 2020 as a reporter.  Before starting at FOX 26, Matthew was a reporter with WOAI/KABB in San Antonio, Texas.  While in San Antonio, Matthew covered many national stories including Hurricane Harvey, Hurricane Michael, tornadoes in Oklahoma, a mass shooting in Sutherland Springs, immigration controversy at the U.S. border with Mexico, and a mass shooting in Odessa.  Prior to his time in San Antonio, Matthew was a reporter and evening anchor with KTWO-TV in Casper, Wyoming.  In Wyoming, Matthew was recognized by the Wyoming Association of Broadcasters as the state's Best News Reporter in 2016 and as the Best Breaking News Reporter in 2017.
Born and raised in Atlanta, GA, Matthew went to college at Auburn University and graduated from The George Washington University.  At GWU, Matthew played on the school's Division 1 baseball team.  When he's not working, Matthew enjoys spending time with family, friends, and his rescue dog named "Shy".  He can often times be found running, cycling, swimming, or training for an IRONMAN.  Matthew is excited to stay and Texas, and to be close to his relatives in the Austin area.  Matthew looks forward to exploring Houston and sharing your stories.
The latest from Matthew Seedorff
Galveston County Health District, in partnership with UTMB, today tested roughly 150 residents and employees for COVID-19 at The Resort at Texas City.
While civilians are urged to keep their social distance from one another, first responders often times have no choice.
Across the country, some parks and beaches are closed. Mayor Turner has expressed the possibility of stricter enforcement at parks to prevent the spread of COVID-19, but so far that's not the case.
According to Danny Perez, a spokesperson for the Texas Department of Transportation, none of TxDOT's projects in the Houston area have been halted because of Coronavirus COVID-19.
As of Saturday evening, roughly 150 people in the Houston area had tested positive for COVID-19. According to health officials, two of the most recent patients are children under the age of 10 years-old.
On Thursday, drive-thru COVID-19 testing started in north Houston at a location off of West Tidwell. Some drivers waited in line for more than five hours to get tested.
Drive-thru testing for COVID-19 opened Friday in San Antonio for those considered most at risk. Governor Abbott plans to add more of these testing facilities across the state.
On Friday, Governor Greg Abbott declared a state of disaster. "I am at this moment declaring a state of disaster for all counties in the state of Texas," said Texas Governor Greg Abbott.