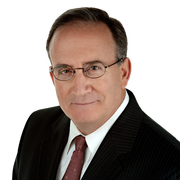 Mark Berman
Sports Director/Anchor
Mark Berman has worked at FOX 26 for 32 years, three decades of those as Sports Director. Mark has had a reputation for years for constantly scooping the competition. Year after year, Mark consistently has been the guy to get the hottest sports stories in town.
He was born in Houston and grew up in Hempstead. He graduated from the University of Houston with a Bachelor's Degree in Communications. Before coming to KRIV, he worked as a weekend anchor/reporter at KOSA-TV and then as a sports director for KIKK radio. He became the weekend sports anchor/reporter at KRIV in 1986 and in 1988 became the Sports Director, the position he has held since that time. Mark is married and has two children and one grandson. His daughter, Jessica Berman, is a news producer at FOX 26 Houston.
The latest from Mark Berman
Tucker plays far bigger than 6'5" with a heart to match. And he never thought for one second about opting out and not playing this season.
Astros All-Star third baseman Alex Bregman recently made the decision to hire Scott Boras as his agent. Now Bregman, who has become one of the top players in baseball, is one of Boras' clients.
Texans outside linebacker Jacob Martin was moved by coach and general manager Bill O'Brien publicly saying last month he will take a knee with his players during the national anthem this coming season to help protest racial prejudice and police brutality.
Through the organization, Athletes and Causes and their Project Frontline, Joe, Allie, Lance, and Kara contributed to the efforts to distribute 300-500 meals to the medical staff at Lyndon B. Johnson Hospital in Houston Tuesday, with the food provided by the Berg Hospitality Group, which includes B & B Butchers & Restaurant.
Tomjanovich led the Rockets to NBA titles in 1994 and 1995 and led Team USA to Olympic gold in 2000.
Simone Biles, the most-decorated gymnast, man or woman, in the history of the sport, discussed a variety of topics in an interview with FOX 26 Sports. 
Former Rockets Coach Rudy Tomjanovich finally gets his long-deserved invitation to the Naismith Memorial Basketball Hall of Fame, NBA sources told FOX 26 Sports.
Because of the coronavirus pandemic, this year's NFL Draft will take place as scheduled April 23-25, but without players and fans.
Sofer watched the race from home with his wife, Linden, after getting out of MD Anderson Cancer Center earlier in the day.