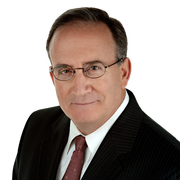 Mark Berman
Sports Director/Anchor
Mark Berman has worked at FOX 26 for 32 years, three decades of those as Sports Director. Mark has had a reputation for years for constantly scooping the competition. Year after year, Mark consistently has been the guy to get the hottest sports stories in town.
He was born in Houston and grew up in Hempstead. He graduated from the University of Houston with a Bachelor's Degree in Communications. Before coming to KRIV, he worked as a weekend anchor/reporter at KOSA-TV and then as a sports director for KIKK radio. He became the weekend sports anchor/reporter at KRIV in 1986 and in 1988 became the Sports Director, the position he has held since that time. Mark is married and has two children and one grandson. His daughter, Jessica Berman, is a news producer at FOX 26 Houston.
The latest from Mark Berman
James Harden helped feed the crowd as he and his mother Monja Willis and his 3 The Harden Way Foundation partner with local churches to host their annual Thanksgiving Dinner for less fortunate families
Astros owner Jim Crane told FOX 26 Nolan Ryan's contract runs through February of 2002. "If Nolan has decided to step down that is his decision."
Koepka has had enormous success as a golfer, becoming the first golfer in history to hold back-to-back titles in major championships after winning the 2018 and 2019 PGA Championships, to go along with his wins in the 2017 and 2018 U.S. Opens.