Tanker truck fire shuts down 59 near Wharton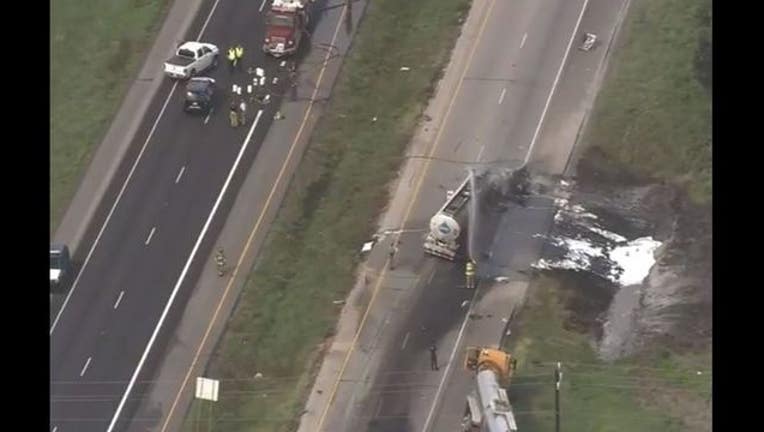 WHARTON, TX - Authorities say that a large tanker truck caught fire on Highway 59 at CR 221 near Wharton at 9:31 a.m. All lanes at 59 between Wharton and Beasley are now closed at this time. Drivers are advised to avoid the area. The cab of the truck was burned, and emergency crews are now on the scene. Alternate routes include FM 2919 to 60N, then to U.S. 90, taking 60S back to U.S. 59. 
This is a developing story. Please check back to FOX 26 for new updates.