DPS Special Agent fatally shoots armed robbery suspect in NW Houston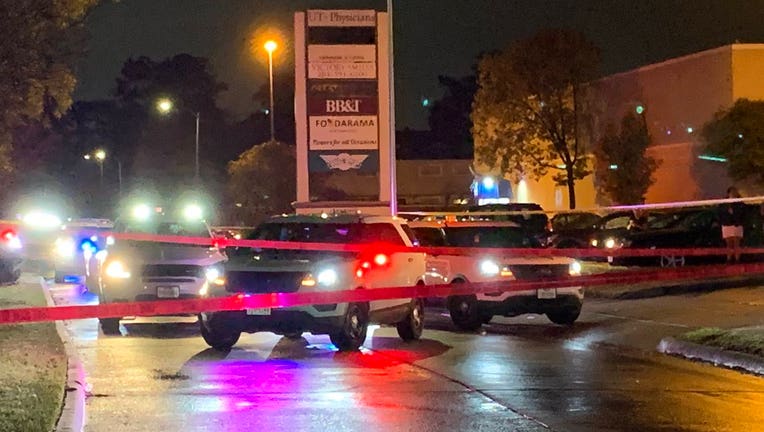 HOUSTON - An investigation is now underway following a deadly officer-involved shooting in Northwest Houston on Friday evening. 
Lt. Craig Cummings with the Texas Department of Public Safety said the incident occurred around 7:40 p.m. where a DPS Special Agent saw a robbery taking place at a Metro PCS store, near West Gulf Bank Road and Antoine Drive. 
At that point, Cummings said the agent attempted to find a safe location to attempt to take the suspect, who was alone in the vehicle, into custody. 
That's when, Cummings stated the officers, who were wearing uniforms and gave multiple commands, attempted to take the suspect into custody at Antoine Drive and Victory Drive. 
Cummings stated the suspect, whose identity hasn't been released, displayed a firearm, and was shot by the agent. 
Officers immediately rendered aid to the suspect, Cummings said. EMS personnel were called to the scene, but the suspect later died.
It's unclear how many times the suspect was shot or how many law enforcement officers fired their weapons as that remains under investigation. 
FOR THE LATEST NEWS UPDATES, DOWNLOAD THE FOX 26 NEWS APP 
Cummings said the suspect is believed to be involved in several other armed robberies that were being investigated by DPS and the Harris County Sheriff's Office. However, the exact number of robberies wasn't given. 
The robbery is being investigated by the Harris County Sheriff's Office while the shooting investigation is conducted by Texas DPS. 
No officers were injured in the shooting. 
The agent involved in the shooting will be placed on leave pending an internal investigation.